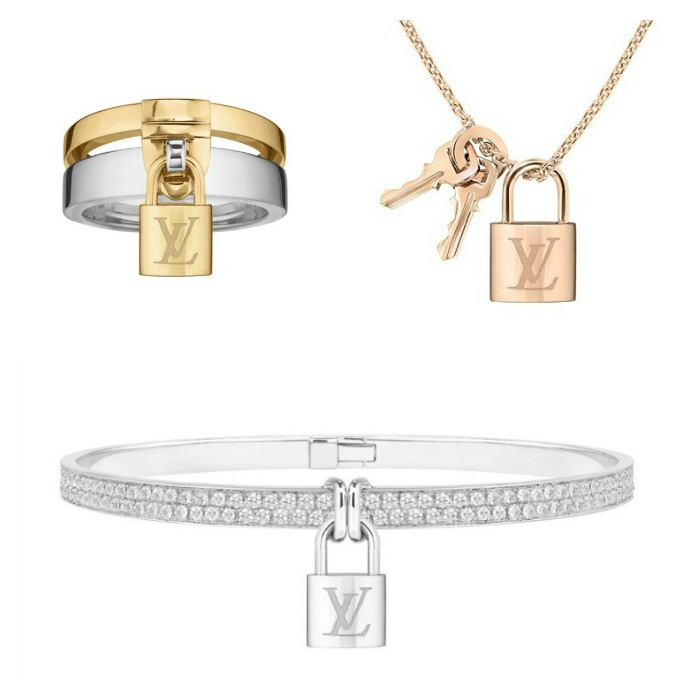 If you are looking to invest a chunk of cash in jewelry pieces that will stand the fashion-test of time, Louis Vuitton's new fine jewelry collection would be a contender. While I usually tend toward jewelry that can light runways for arriving planes, the preview photos above hint of a bold, classic take on the recurring LV padlock theme. If I were a Rich Kid of Instagram, I would already be on the phone to my Louis Vuitton rep to snag a few of these beautiful pieces.
The new Lockit collection will include 15 pieces in 18-karat white, rose and yellow gold. Some pieces, such as the bracelet above, will feature pavé diamonds.
French to Texan translation: Joaillerie is jewelry, as in jewelry pieces, jewelry shop or jewelry profession. The use of Joaillerie in this case denotes a high-end line of jewelry from a luxury brand. You wouldn't buy a necklace from Forever 21 and declare it Joaillerie unless you are actually French.
Preview photos above from WWD