Hi, my name is Metsy, and I am a Nerd Communication Coach.
I am a nerd who helps other nerds communicate more effectively.
Your developers, designers, programmers, engineers and data scientists already learn and apply new skills as a habit. They have to in order to keep their skills relevant.
Ask a nerd to learn something new, and we will hunt down the knowledge, practice and start building faster than Sheldon Cooper can list the reasons he is superior to Isaac Newton.
Developing better people skills at work takes the same dedication and practice. Let's give your nerds the tools they need to succeed.
How would your business change if your nerds could communicate with people as well as they nerd?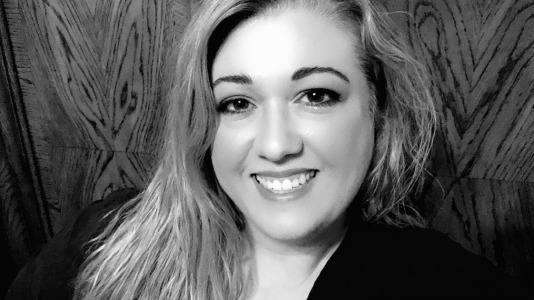 Metsy Corter, CEO and Chief Nerd
16+ years experience as a programmer, tech lead and project manager. Now, a DISC-certified trainer and coach.
I am not a psychologist.
I am not a recruiter.
I am not an HR generalist.
I am not a real blonde.
How did I become a communication ninja nerd coach and trainer?
For 20 years, I worked for Fortune 500 corporations and witnessed the rise and fall of teams in legal support, marketing, HR, IT and finance.
I started in internal communications and trade shows. After realizing I could make more money as a techie, I took 3 semesters of coding classes in a 9-week boot camp and became a computer programmer. I spent the next 14 years designing and developing software.
But the technical folks called me the communications girl. The communications folks called me the techie girl.
I began to understand that my skills were unique, and I could translate between the two worlds. For 5 years, I managed technical projects and web developers in an internal "think tank." The amount of quality work completed with that team still astounds me.
With a strong team in place built upon my values, work ethic and vision, we completed projects on time and within budget. The web-based tools we created were still in use when I left the company 8 years later.
That team was a turning point for me.
Building my team, working with them to solve problems no other team was equipped to tackle, and coaching the team members to build their skills changed my life.
Now, I help you build a team that helps you blast through your goals.
I trained for two years and became a DISC-certified coach to help you and YOUR teams communicate better, work smarter, and achieve goals you thought were out of reach a year ago.
Management  degree from The University of Texas at Austin
Value Added Associate, TTI Success Insights
Certified Professional Behavioral Analyst (CPBA), TTI Success Insights
Certified Professional Motivators Analyst (CPMA), TTI Success Insights
Certified Professional TTI TriMetrix HD Analyst (CPHDA), TTI Success Insights
DISC Modeling, Competitive Edge, Inc.
Motivators Modeling, Competitive Edge, Inc.
Global Models and Benchmarking, Competitive Edge, Inc.
TOP 2 SOFT SKILLS
Creativity, Futuristic Thinking
TOP DISC BEHAVIORS
Influence, Steadiness, Dominance
TOP DRIVING FORCES
Individualistic, Utilitarian
Ready to ask me what all of that means?
Call me! (cue Blondie song)
Let's replace the drama with dramatically improved results.