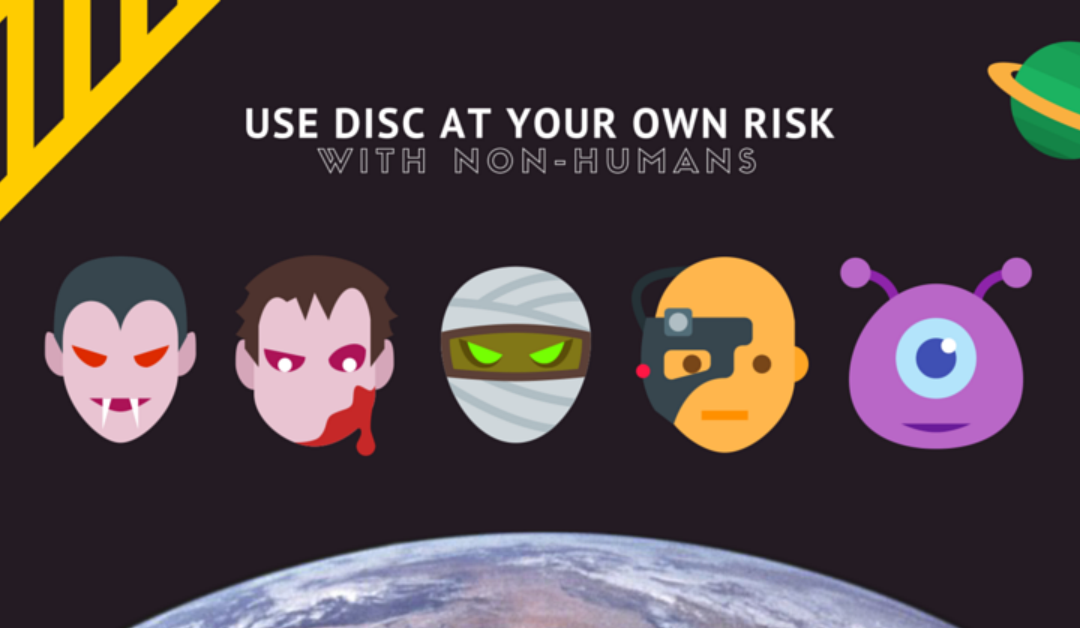 I survived 19 pages. Snuggled on the couch and ready to dive into a new world of friends and fantasies, I read until page 19. That's it. Not even the promise of a man that sparkles brighter than the Swarovski crystal on my rearview mirror would prod me forward. Robert Pattinson will forever be Cedric Diggory to me.
Sparkly vampires are not my thing, and that's ok.
Boring blog posts packed with business jargon aren't my thing either.
The business terms that describe what I do have been pounded into a boring mush of overused, consultant-y phrases. Yet I need to use them to help people understand what value I bring. It's frustrating to have an armory of valuable tools and weapons that sound about as exciting as a paperclip.
For example, DISC is an assessment that provides insight into HOW someone behaves. That sounds boring, but it is not. DISC – and the other assessments I use – are tools that give you insight when communicating with anyone. Whether business or personal. For any reason.
To help illustrate my point about the far reaching use of DISC to improve communication – and to give you a window into my brain, I created the following infographic to cover "people" that you should NOT use DISC with.
DISC isn't a boring sounding business tool that 'other people' use. DISC is serious. DISC is powerful.
There are many assessments on the market. You find some for training and some for coaching and some for hiring. Ain't nobody got time for all that, so I chose to use DISC assessments that are statistically validated and safe to use for hiring. Other than helping keep you out of court, that is important because that means you can use my one set of tools for all of your employee needs – training, coaching and hiring.
Five assessments I recommend:
DISC measures HOW a person behaves. Powerful for improving teamwork and understanding communication styles.
DISC plus driving forces measures both HOW and WHY a person behaves. Combining behaviors (DISC) and driving forces (motivators) is powerful for engaging employees, coaching leaders, building better communication and selecting team members.
TriMetrix HD provides a 55-point analysis that uncovers a person's behaviors (DISC), driving forces, acumen, as well as an individual's unique competencies (soft skills). Powerful for executive coaching, talent selection and the development of high potential employees.
EQ measures a person's emotional intelligence, which is the ability to sense, understand and effectively apply emotional well-being to facilitate higher levels of collaboration and productivity. Powerful for developing leaders, engaging teams, coaching and succession planning.
Stress Quotient assessment measures workplace stress in seven factors, revealing how stress affects the overall health, productivity and morale of both individuals and the teams. Powerful for identifying root causes of stress and facilitating conversations so you can create a plan to address causes and help improve employee performance and productivity.
Why use assessments at all?
I believe they help make your life more productive and less complicated. You don't have time to spend a year observing employees, so you can figure out how to manage them. Or whether they even fit the team you are building.
My assessments tell you in 10 minutes what it would take a year to observe. And they give you a language to use for managing communication with everyone on your team.
The crazy part? DISC works wonderfully with humans. And there are 7.4 billion of us.
So if you work with humans, I have some powerful weapons to help you win the talent war.
Who ya gonna call? Call Metsy.